Fulfil your hair desires with Christophe Robin's targeted solutions for different colours and textures
To take good care of your hair, it's essential to first identify its needs. Can you differentiate a lack of hydration from a lack of nutrition? Does your scalp tend to get dry, or oily? What pigments does your colour need to correct undesired tones? To answer these questions, follow the pro tips below.

DEHYDRATED HAIR
If your hair is dull, "foamy" or prone to static electricity; it might be a sign of hair dehydration. Wind, cold, sun or wearing a helmet or scarf can be the main culprits. To restore softness and shine, try to incorporate natural hydrating agents such as Aloe Vera to your haircare routine.
NUTRITION & REPAIR
Your best ally for deep nutrition and repair is the Regenerating Ritual. When your hair lacks nutrition, it becomes more inclined to breakage and split ends. To prevent these, the hair fibre needs to be strengthened with nourishing formulas, enriched in natural oils. Hair straightening, colouring, bleaching or repetitive hairstyles that pull hair too tightly are common causes of hair damage.
TREAT SPLIT ENDS AND BOOST RADIANCE
Seeking sleek hair with mirror-like shine? You need the Regenerating Serum with prickly pear oil. This sumptuous yet light serum restores glory to vulnerable strands, providing a lustrous shield against frizz, split ends and heat up to 230°C. Precious prickly pear oil, rich in omegas and amino acids, seals nutrition at the core, bestowing luxurious shine and a lingering fragrance.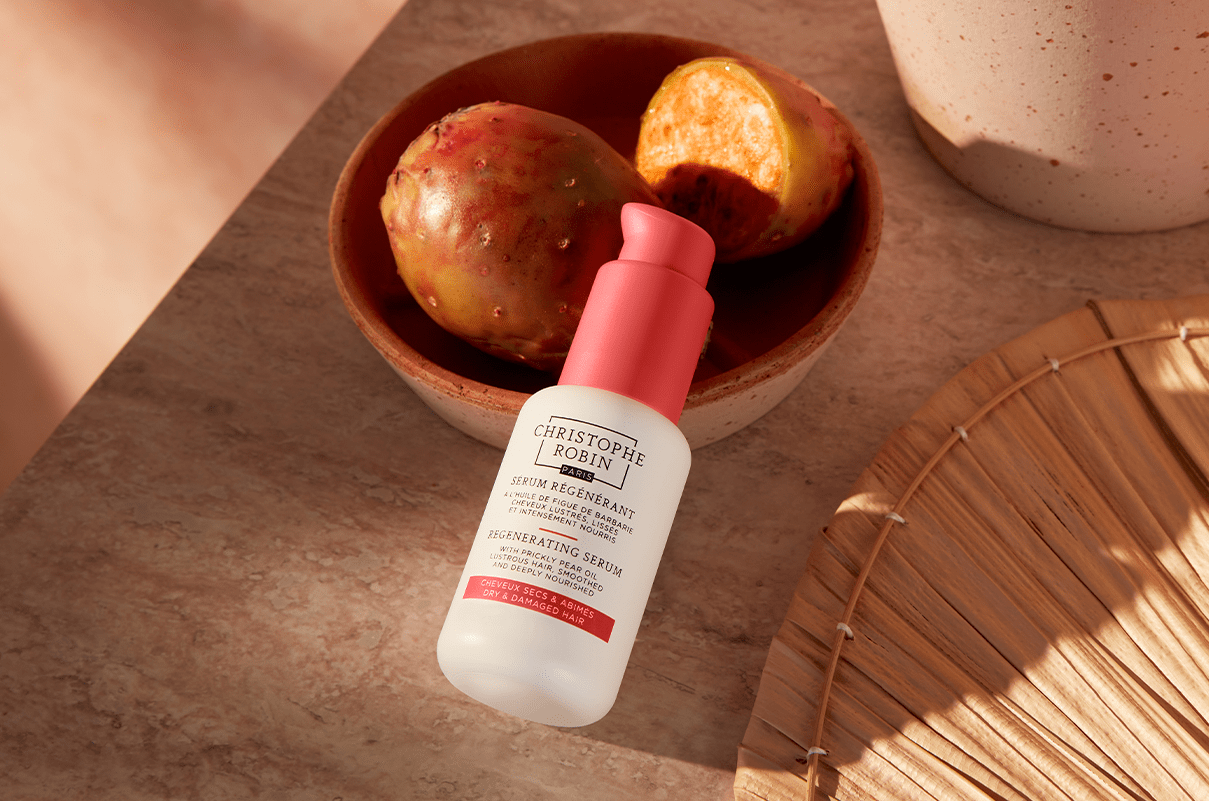 A miracle bottled, this transformative antioxidant hailing from the Middle East nourishes, hydrates and revitalises the hair fibre. Apply a few drops of the multi-purpose elixir to the mid-lengths and ends of damp or dry hair for an instant radiance boost.
Christophe Robin's three-step Regenerating Ritual includes: Regenerating Shampoo with Prickly Pear Oil | Regenerating Mask with Prickly Pear Oil | Regenerating Serum with Prickly Pear Oil