Christophe Robin products are expertly formulated to enhance all hair types and genders. Access to the highest-quality haircare is available to both women and men, with tailor-made, targeted products that combat a complete line-up of concerns.

Haircare for men traditionally focuses on styling, often forgoing the conscious effort required to maintain and nourish the scalp and hair for perfectly coiffed locks. But men's haircare products shouldn't be limited to the world of pomades and wax. Seeking high-quality yet simple haircare solutions that fit around your busy lifestyle? Or perhaps you're unsure how to remedy a dry scalp or unruly texture? Read on to discover Christophe Robin's recommended remedies and routine necessities, expertly developed for gentlemen looking for more from their haircare.
BEST FOR ELIMINATING PRODUCT BUILD-UP
Christophe Robin Cleansing Purifying Salt Scrub with Sea Salt
If you use styling products in your haircare routine, such as waxes, mouses, gels or pomades, it's especially important to pay additional attention to your scalp. Residue from these products may build up over time. Without an effective method of cleansing, your hair may appear dull, flat or lifeless while your scalp may be rendered dehydrated or flaky.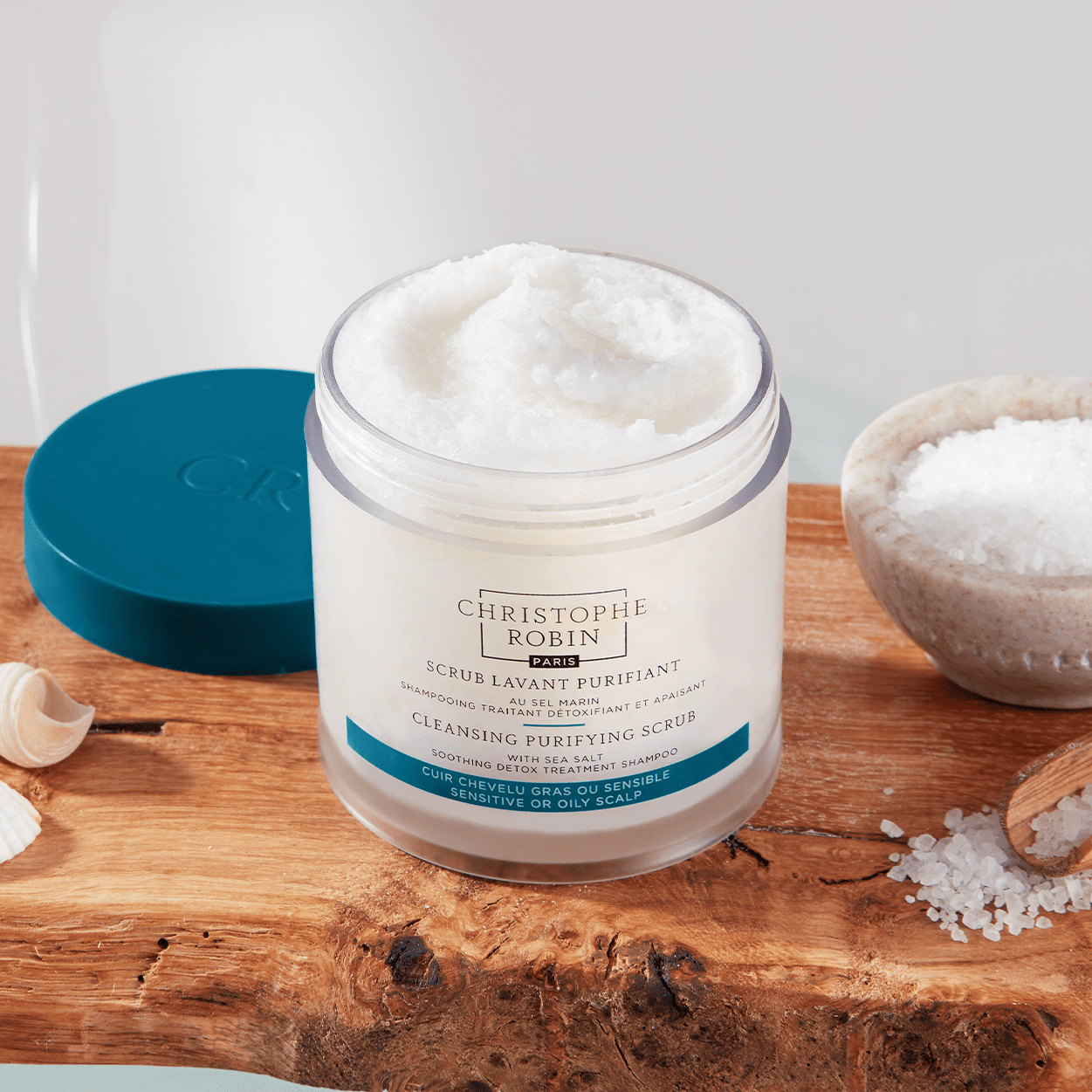 Perfect for removing product build-up and detoxifying impurities, Christophe Robin's Cleansing Purifying Scrub with Sea Salt is specially formulated to soothe sensitive or oily scalps. This exfoliating shampoo is best used once a week to help calm itching and discomfort. Incorporate this soothing scrub into your current routine to rebalance and purify the scalp and hair. It can even be used on beards.
How to use:
Once a week, or immediately after rinsing, apply a tablespoon of product onto wet hair. Gently massage into the scalp, including the nape of the neck, and emulsify. Rinse thoroughly and follow with the Purifying Conditioning Gelée with Sea Minerals to detangle.