Despite the name, 'hair plopping' is not another frivolous trend that will exit the beauty world as quickly as it arrived. A puzzling term, hair plopping is simply a method of natural hair drying that involves zero heat. Anyone can benefit from learning how to plop hair, however those blessed with curls will find it particularly beneficial. Curly hair is more prone to breakage, frizz and dehydration and in turn, demands significantly more effort and attention when drying and styling. Blasting the hair dryer after showering simply isn't an option for delicate, curly strands. However, air drying can pull the curls down and make them lose their shape and bounce. That's why this curly hair drying method called 'plopping' has been introduced.
But what is plopping and what on earth does it involve? Keep reading to learn how to plop your hair.
What is plopping curly hair
Hair plopping is a heatless drying technique that involves wrapping the hair into a micro-fiber towel to air-dry curls. Surprisingly, a cotton t-shirt can be used as an alternative and works just as well. To the naked eye, it may seem like how to plop your hair is similar to the usual towel turban technique. However, drying the hair with a towel turban is usually carried out by twisting the hair into the towel, which stretches out the curls leaving them limp and lifeless.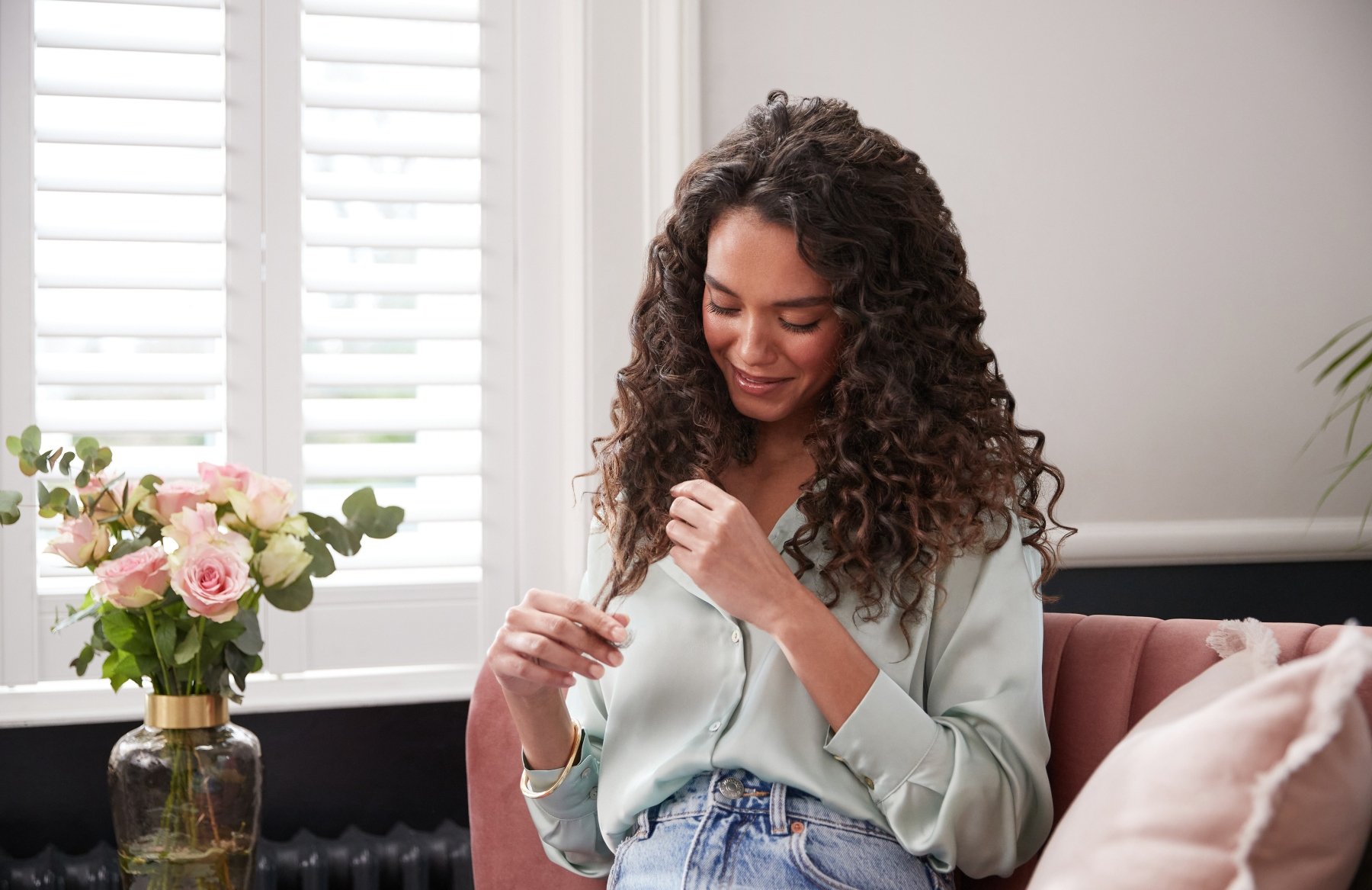 What's more, there's a reason the plopping method involves the specific micro-fiber fabric (or piece of cotton clothing). The average bath towel has a harsh texture which rubs roughly against strands, causing frizziness. Terry cloth towels aren't a preferred option either. These absorb too much moisture, something curly hair needs every bit of.
To compare, rather than pulling and twisting the hair into a towel-knot, plopping compacts and scrunches wet curls onto the top of the head. This helps to retain the curls' shape and volumize roots for that bouncy, silky finish. What's more, the soft micro-fiber or cotton t-shirt will prevent friction and frizz so the hair cuticle can stay smooth.
How to plop your curly hair
The way how to plop your hair is not complicated. In fact, the method consists of only a few simple steps.
After cleansing with the Christophe Robin Luscious Curl Cleansing Balm with Kokum Butter, the hair should be well-rinsed and wet. Glide the Christophe Robin Luscious Curl Defining Butter through the curls to intensely condition them and control frizz. This butter styles the hair for a smooth finish. It gives curls a silky shine and helps to hold their bounce throughout the day.