What makes hair frizzy ?
Hair prone to frizz tends to be damaged. When the hair is damaged, the cuticle, which forms a protective barrier around the hair is lifted. As a result, it is more difficult for the hair to protect itself against environmental stress such as pollution, weather changes or artificial heat, meaning these aggressors are harming the hair fiber while nutrition is locked out. Hair dries out as it is unable to retain nutrition at the heart of its fiber and is absorbing humidity. Therefore, hair becomes frizzy.
To eliminate frizz, changing a few habits can make all the difference!
Here are a few tips for soft and silky hair:
1. Use scrunchies to tie your hair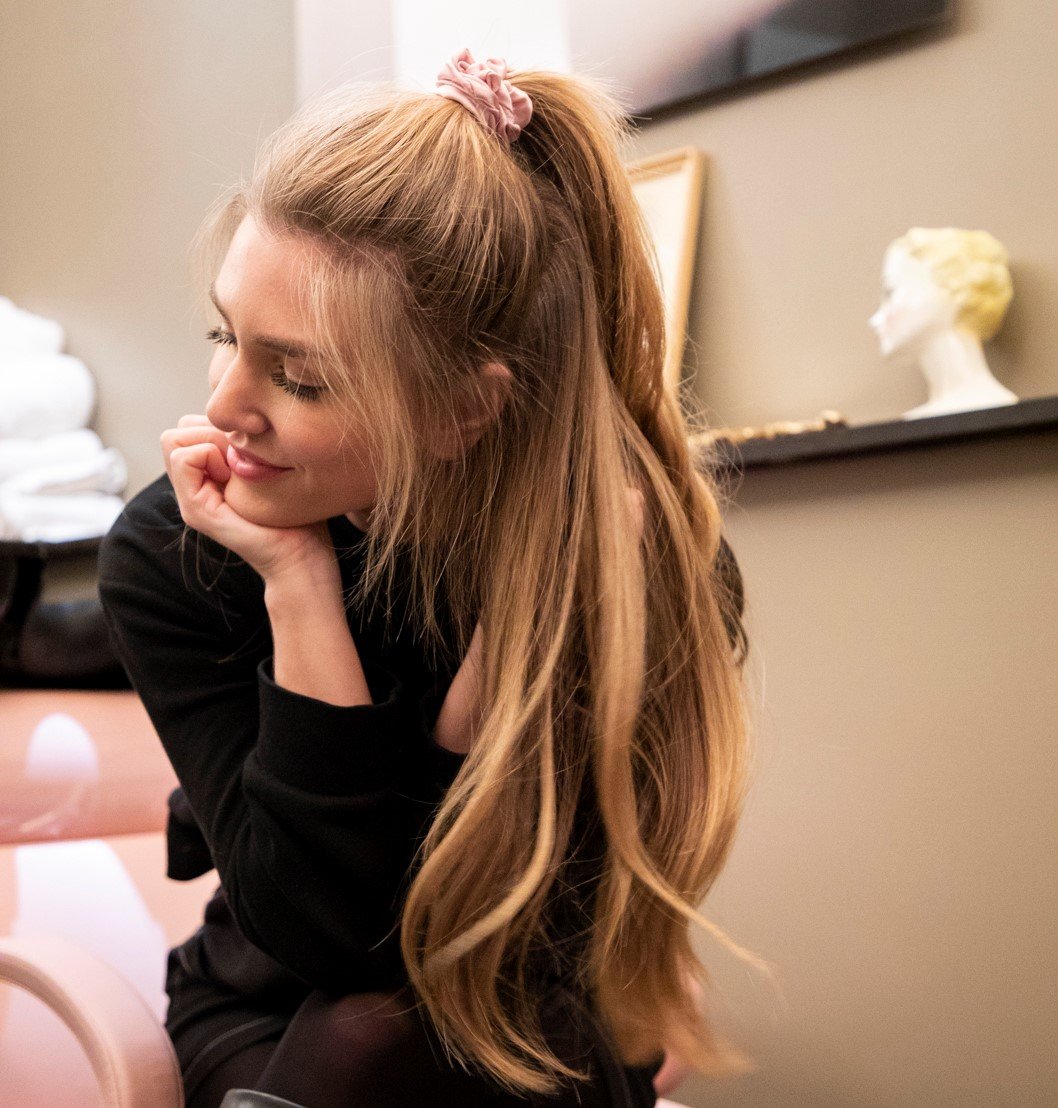 A soft scrunchie creates less friction with the hair, hence prevents from breakage and split ends. Silk or satin scrunchies and the spiral hair ties are better than regular hair ties to protect your hair fiber.
2. Apply a hair mask at least once a week:
Hair subject to frizz are more sensitized. This is why it's important to nourish and hydrate it on a regular basis. For dry hair, use a nourishing and repairing treatment like the Regenerating plant oil with prickly pear or the Hair oil with lavender as pre-shampoo treatments at least once a week. For dehydrated hair, the Hydrating mask with aloe vera can be applied as often as necessary to plump your lengths.
3. Space out your shampoos:
It's better to avoid washing your hair too often, as this allows to maintain your natural sebum which protects your hair – and avoids damaging hair that is already fragile and prone to frizz. The ideal way to do it: try to wash your hair every 3 to 5 days.
4. Rinse your hair with cold water:
After finishing your hair care routine, rinse your hair one last time with cold water to seal the hair cuticle.
This simple trick is ideal to get shiny hair!
5. Adopt a styling product that will respect your hair: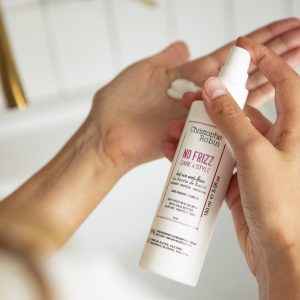 The Anti-frizz rescue milk with shea butter, composed of 99% natural-origin ingredients is fragrance, silicones and alcohol free to respect the scalp and hair fiber, and protect the hair on the long term.
Enriched with shea butter, it intensively nourishes lengths, smooths the hair cuticle and strengthens the hair fiber.
The Moringa extract offers powerful nutritional and fortifying properties to both the hair and scalp, protecting them from heat damage up to 440°F, pollution and oxidation.
Nurtured and protected, hair is beautiful, easy to style and incredibly soft.
Hair is disciplined and frizz free. On the long term, hair is deeply repaired and nourished.